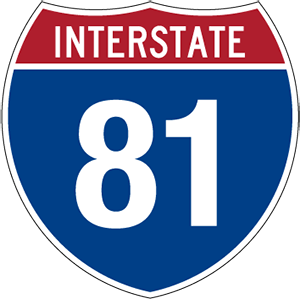 Are you seeking adventure or quality family time? Or are you seeking a tranquil getaway and a chance to disconnect from every day stress and re-connect with nature? Discover everything you seek in Page County, VA! Page County is nestled between the Blue Ridge and Massanutten Mountains in the Shenandoah Valley and only 90 minutes west of Washington, DC.  You can explore
Shenandoah National Park
on scenic Skyline Drive, head to Luray and discover the underground beauty of
Luray Caverns
.
Shenandoah River Adventures
and
Shenandoah River Outfitters
offer canoeing, tubing and kayaking on the fabled Shenandoah River. Page County is "The Cabin Capital of Virginia" with over 500 cabins located in the region running the gamut from rustic to upscale and opulent.  Plus we have campgrounds, bed and breakfasts, cottages and hotels in the towns and in Shenandoah National  Park.  There is something for everyone. Picture yourself among the rolling hills, rich farmland, quaint towns, mountainside and riverfront splendor that Page County offers. Visit our towns of Luray, Stanley, and
Shenandoah
and discover gifts, crafts, and antiques as well as outdoor adventure supplies. Discover your adventure today!
Best-known for the town of Luray, Page County's delights don't stop there!
Caverns & Rock Formations
---
Wineries, Breweries & Distilleries
---
Performing Arts & Entertainment
---
Farms, Markets & Orchards
---
[wp_mapbox_gl_js map_id="35377"]