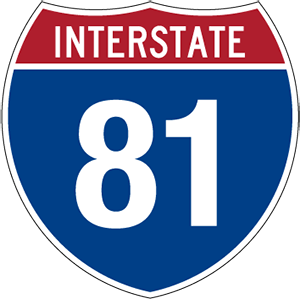 I-81 Exit 264 to U.S. 211 E
Located on our grounds at Luray Caverns is the Shenandoah Heritage Village – a presentation of thematic elements celebrating our region's Shenandoah culture.  The complex has several 19th century structures, along with a main museum, the Luray Valley Museum, which displays artifacts and their history in chronological order from the 1750s through 1920s. The centerpiece of the collection is a 1536 Swiss Bible that connects the history of the early settlers of Page County and the Shenandoah Valley to European roots, as well as their decorative arts and search for religious freedom.
Just outside our main museum, you will encounter a collection of historic, local buildings that have been transported to the site and restored to represent a small 19th century farming community.
The Elk Run Dunkard Church, circa 1825, served as a barracks for hundreds of both Union and Confederate soldiers during the Civil War evidenced by the signatures and scrawls that still scatter the interior.  And Bellview, constructed in 1835, was home to the county's first judge.
Also on the complex are the Stoney Man Mining Company, an authentically recreated, fully operational, filled-with-fun mining station and the Heartpine Café featuring gourmet sandwiches and local wine and beer.
The Shenandoah Heritage Village is included in the Luray Caverns general admission ticket.
Luray Caverns, a U.S. Natural Landmark, is eastern America's largest and most popular caverns.  Located in the Virginia's Shenandoah Valley this world-renowned attraction is noted for the profuse variety of formations and unsurpassed natural color. From well lighted, paved walkways visitors explore cathedral-sized rooms with ceilings 10 stories high, filled with towering stone columns and crystal-clear pools. Also, a feature is the haunting sounds of the world's only Stalacpipe Organ – the largest musical instrument in the world.
WHAT'S INCLUDED
The General Admission rate includes the Luray Caverns, the Car and Carriage Caravan, Shenandoah Heritage Village and the Luray Valley Museum. Tickets may be purchased online or upon arrival
DIRECTIONS
970 U.S. Hwy 211 West, 10 minutes from the Central Entrance to Skyline Drive, 15 minutes from I-81 at New Market.
[wp_mapbox_gl_js map_id="30165"]