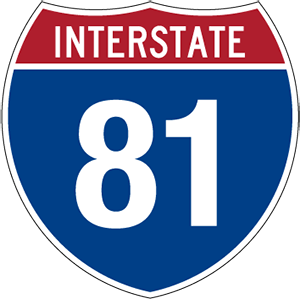 I-81 Exit 264 to U.S. 211 E
THE CAR & CARRIAGE CARAVAN MUSEUM at Luray Caverns, Virginia transports visitors through the fascinating story of roadway travel featuring over 140 items related to transportation and including 50 motorized vehicles beginning with simple wagons and coaches to the elaborate and luxurious automobiles of the 1940s. Meticulously restored to their original splendor these "antiques on wheels" are all in running condition and beautifully displayed.
Fascinating to all is the elegant and extremely rare 1932 Rolls Royce Shooting Brake, a recent addition to the collection. A 1928 Mercedes Benz which captures the spirit of a by-gone era. See the oldest auto in operating condition on display in America, the 1898 Benz Vis-à-vis and the interesting 1899 Peugeot are a few of the centerpieces of this outstanding collection. Have fun letting your imagination soar when you learn some "old tricks" engineered into these exquisite vehicles. Your self-guided tour of the Historic Car & Carriage Caravan is included in your admission to the beautiful Luray Caverns, the largest and most popular caverns in eastern America and a world-renowned natural wonder of phenomenal beauty.
Included in the Luray Caverns general admission along with the Car and Carriage Caravan is the Shenandoah Heritage Village – a collection of local, restored historic buildings creating a small 19th century farming community including The Luray Valley Museum, a museum of the Shenandoah Valley showcasing artifacts from the 1750's to the 1920's.
Luray Caverns, a U.S. Natural Landmark, is eastern America's largest and most popular caverns.  Located in the Virginia's Shenandoah Valley this world-renowned attraction is noted for the profuse variety of formations and unsurpassed natural color. From well lighted, paved walkways visitors explore cathedral-sized rooms with ceilings 10 stories high, filled with towering stone columns and crystal-clear pools. Also, a feature is the haunting sounds of the world's only Stalacpipe Organ – the largest musical instrument in the world.
WHAT'S INCLUDED
The General Admission rate includes the Luray Caverns, the Car and Carriage Caravan, Shenandoah Heritage Village and the Luray Valley Museum. Tickets may be purchased online or upon arrival
DIRECTIONS
970 U.S. Hwy 211 West, 10 minutes from the Central Entrance to Skyline Drive, 15 minutes from I-81 at New Market.
[wp_mapbox_gl_js map_id="30165"]