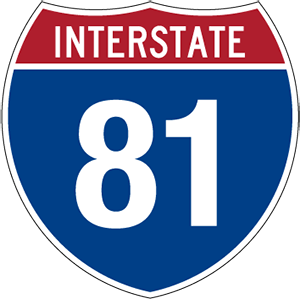 I-81 Exit 264 to U.S. 211 E
Click HERE for fall color updates!
IMPORTANT NOTE:  Avoid the lines at the entrance stations and purchase your entrance fee in advance at Recreation.gov. Click HERE for details.
Ride the sky and relax. Skyline Drive, a designated National Scenic Byway, covering 105 miles of meandering roadway with 75 breathtaking overlooks along the crest of the mountains. Hike in the shade of oak trees along the Appalachian Trail, discover the stories from Shenandoah's past, or just relax in the wonder of wilderness. Your Gateway to Virginia Adventure.
Skyline Drive Current Road Conditions
540-999-3500 (option 1)
RVs, camping trailers, and horse trailers are welcome, but be prepared to shift into low gear. Also, be sure you will clear Marys Rock Tunnel (just south of Thornton Gap entrance from Route 211) at 12'8".
Park's Four Entrances/Exits
Front Royal, accessible via I-66 and Route 340
Thornton Gap, accessible via Route 211
Swift Run Gap, accessible via Route 33
Rockfish Gap, accessible via I-64 and Route 250 (Rockfish Gap is also the northern entrance to the Blue Ridge Parkway)
[wp_mapbox_gl_js map_id="30039"]