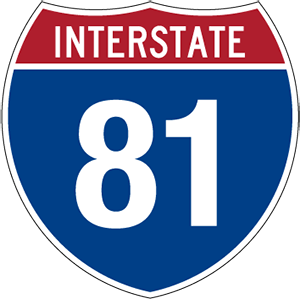 I-81 Exit 264 US 211 E to US 340 S
Located in the beautiful little town of Shenandoah, Virginia at 415 Long Avenue, we are close to all the attractions and sites of the Shenandoah Valley.
Our location near Luray Caverns, Shenandoah National Park, and the George Washington National Forest makes us an ideal location for a vacation or short getaway. While you are visiting in the area, we invite you to experience a trip on the river with us!
We have river trips for everyone from the beginner to the expert. Enjoy a canoe, kayak, or try floating in a tube on the Shenandoah River. Want to do some fishing? We can arrange that as well.
All trips are by appointment only. Same day appointments are available on some dates. It is best to reserve in advance.
If you are planning a trip to the Shenandoah Valley, Virginia area, and are interested in getting on the river, contact us now!
We do not have time restrictions on your trip, however we do ask that all participants be out of the water by 5:00 P.M. We generally stop launching boats around 1:00 P.M.
Be sure to bring sunscreen, cell phones, drinks and snacks, proper foot wear (no flip flops or heelless shoes), fishing gear (if fishing), spare dry clothes and towels. Please leave your valuables at home.
If you have any questions, please feel free to send us an email or contact us by phone. We hope to see you on the river soon!
[wp_mapbox_gl_js map_id="29337"]