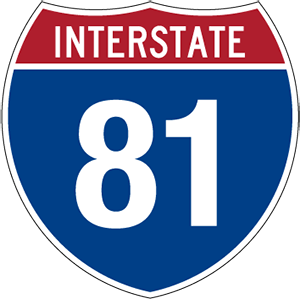 You probably associate the name of Luray with Luray Caverns, which is the largest and most visited caverns in the East. You can also learn about local history, see an antique car museum, have fun in their toy and train museum, hear rocks sing on the Great Stalacpipe Organ, and even play a round of golf on their manicured 18-hole course.
Downtown Luray boasts a bevy of dining and shopping options. Just a short drive from town, you can enjoy wine from Wisteria Farm & Vineyard or Castle Vineyard. Both are locally owned wineries that offer Virginia made wines. While you're in town, you can enjoy drinks and dinner at The Valley Cork, locally brewed beer at the Hawksbill Brewing Co., or rye whiskey from River Hill Distillery.
Accommodations abound in Luray. Known as the Cabin Capital of Virginia, Luray and the surrounding area offer many to choose from; secluded riverfront cabins, log cabins, and quaint rustic hideaways. Plan a memorable stay at Cabin Capital of Virginia, a grand historic inn fully restored in 2007–or its brand new addition, The Manor House and Cottage Collection. You can also enjoy a stay in the Hillside Motel, Quality Inn of Luray, or the Days Inn at Shenandoah National Park. You can also choose from quaint Bed and Breakfasts, like Mayneview Bed & Breakfast, Grotto Vino, or South Court Inn Bed & Breakfast. If spending your nights under the stars is more up your alley, you can book spots at one of our many camping sites like the Luray KOA, Riverside Camping, or River Run Campground.
Luray is home to Shenandoah National Park and a gateway entrance to the famed Skyline Drive in Shenandoah National Park, and all the wonderful outdoor activities the Park has to offer. You can stay in the park, dine at one of the lodges or enjoy seasonal events.
If hiking isn't your thing, you can spend your day on the Shenandoah River. The Shenandoah River Outfitters and Shenandoah River Adventures both offer kayaking, canoeing, tubing, and even fishing to their guests.
So, leave the traffic behind and escape to the beauty of Luray & Page County in Virginia's Shenandoah Valley. Find your level of adventure in the mountains, through the valley and underground.
Best-known for the town of Luray, Page County's delights don't stop there!
Caverns & Rock Formations
---
More than 30 beverage, food, and lodging destinations comprise the Blue Ridge Whisky Wine Loop in the northern Shenandoah Valley.
Wineries, Breweries & Distilleries
---
Performing Arts & Entertainment
---
Farms, Markets & Orchards
---
[wp_mapbox_gl_js map_id="30419"]