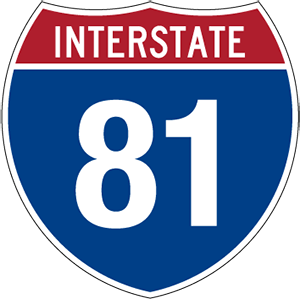 Welcome to the Town of Edinburg. Nestled in the foothills of the Blue Ridge Mountains and situated in central Shenandoah County, Edinburg, incorporated in 1852, exemplifies the quaint, small town atmosphere of the valley. Along its streets are antique, craft, restaurants, and gift shops as well as art galleries. A great time to visit Edinburg would be the third weekend in September when the Town holds its Edinburg Ole' Time Festival. Our Town prides itself in having the county's tallest live Christmas Tree that displays over 5,000 lights. Come enjoy its beauty during our Christmas event the first Thursday in December.
Edinburg was settled in the latter part of the 18th-century by Germans and Swiss whom the rich soil, beautiful countryside and plentiful water of the Shenandoah River and Stony Creek attracted. Edinburg was first named Shryock (after a settler) and then 'Edenburg' a reference to the Garden of Eden. In the early 1800's Philip Grandstaff settled on Stony Creek. Grandstaff built a gun factory that made guns for the War of 1812. On that site a roller mill was built in 1848 by his son, George. Scots-Irish settled here to work the iron furnaces and Union Forge. Edinburg, a name changed by the federals was incorporated in 1852. Edinburg was the site of 12 skirmishes during the Civil War and the mill escaped Sheridan's torch by the efforts of two local girls. The Mill shows a movie called "The Burning" that is shown daily and is only 45 minutes long.
The 1870's brought a revival of trade and the town was prosperous and lively. Edinburg was the mecca for the nearby CCC boys. However, Edinburg did not continue to grow as a commercial center. Consequently, the Town has retained much of its 19th-century charm with lovely Victorian homes. Distinctive Edinburg architectural features include unusual porches, beautifully crafted hand-carved woodwork and locally crafted stone walls. The Town boasts an interesting museum in the Edinburg Mill. While visiting a beautiful piece of history, browse through the two gift shops. There is also a Wine Shoppe planning to open soon. If you are looking for a unique place to hold that special event, give the Mill a call at 540-984-8400 for rental prices.
For more information on events in the Town and at the Mill, please check their websites as well as Facebook pages.
No Results Found
The page you requested could not be found. Try refining your search, or use the navigation above to locate the post.
[wp_mapbox_gl_js map_id="32965"]