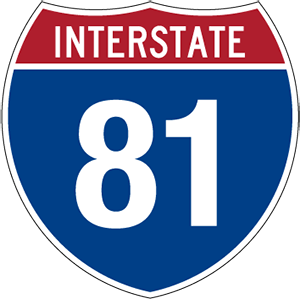 Highland County, one of Virginia's most sparsely populated, is mostly devoted to national forests and cattle grazing. Pastoral valleys are drained by two rivers called Bullpasture and Cowpasture.
Monterey, the Highland County seat, is more than a quintessential small and uncomplicated American town. It is a way of life for 222 people – all friendly, some funny. They like their peace and quiet, and especially like having four distinct seasons, even when winter sets in. Monterey knows how to celebrate the holidays, and it is definitely the place to be in early December, with the weekend-long Wintertide Celebration. Enjoy music by strolling carolers in Victorian garb, maple pecan pie, and exquisite holiday crafts. If you can't make it that weekend, don't fret, because the celebration starts a few weekends before and ends a few weekends later.
Make plans to visit Virginia's "Little Switzerland" in March for the renowned Highland Maple Festival. Enjoy the 'opening' of the trees, as taps are drilled into the local sugar maples; take a sugar camp tour; and watch as maple sugar is processed into maple syrup. You'll certainly want to save room for pancakes so you can try out that freshly made syrup! The festival has been designated a "Local Legacy" by the Library of Congress and is one of the Southeast Tourism Society's Top 20 Events.
There are a number of B&B's, rental homes, guest homes, and cabins in the area, from rustic to sublime. The Highland County Chamber of Commerce can help you find just the right place for your taste and budget. Call 540-468-2550 for more information.
[wp_mapbox_gl_js map_id="30430"]