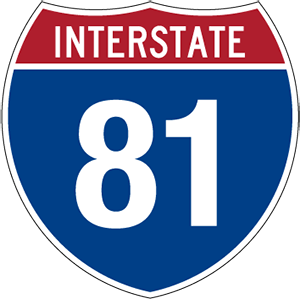 The Stonewall Brigade Museum houses a rare collection of artifacts and archival materials related to the 116th Infantry Regiment, 29th Division and the U. S. Army.
The origins of the 116th Infantry Regiment are traced back to the early 1740s, when it was part of the Colonial Virginia Militia. Repeatedly drawing its strength from Citizen-Soldiers, the fabled unit saw action in the French and Indian Wars, the American Revolution, the War of 1812, the American Civil War earning the name "The Stonewall Brigade", and the First and Second World Wars.
The 116th Infantry Regiment is tied historically to the Allied amphibious landings at Normandy on 6 June 1944. The regiment distinguished itself for heroism and sacrifice landing in the first waves of assault troops at Omaha Beach. The Normandy landing and combat service in the European Theatre of Operations is a compelling story of the regiment's war experience, casualties, medals won, and key role in opening a path for the liberation of Nazi-occupied Europe.
Now named the 116th Infantry Brigade Combat Team, The 116th has been mobilized and deployed repeatedly around the World. From border security missions in New Mexico, to Peacekeepers and Observers in the Sinai Peninsula and Bosnia, and in combat roles in the global war on terrorism in Kuwait, Iraq and Afghanistan. Additionally, the unit has a long record of service in the classic role of the National Guard as a first responder in support of State emergencies as defined by the Governor of Virginia.
[wp_mapbox_gl_js map_id="29748"]