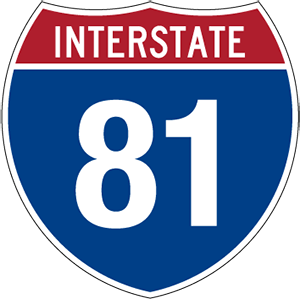 Peaks of Otter Winery & Orchards are minutes away from the D-day Memorial and the Blue Ridge Parkway. The Winery is Virginia's first fruit winery and Bedford's oldest winery. It is operated by the Johnson family, and continues the farming tradition of Johnson ancestors, who settled in the county in the 1700's.
Peaks of Otter boasts 30 varieties of wine made primarily from the fruits grown on the family's farm. During the season, visitors may sample & purchase the fruits from which the wines are crafted. Homemade cider, jellies, jams, butters and other products are available. Visitors can enjoy visiting the farm animals on walking trails. Elmo's Rest, the farm vacation rental House has a great wedding venue.
The Johnson family hosts the Horse and Hound Wine Festival on the second Saturday in July, where Horse and Dog events are the main attractions.
Taste 3 for free in plastic cup or 20 for $5 and keep your souvenir glass! Look for upcoming events.
DIRECTIONS
Going South on Interstate 81 (DO NOT USE GPS):
Take the US-11 exit number 167 toward Buchanan for 0.1 miles. Turn Left onto US-11 S for 1.4 miles. Stay straight onto VA-43 S for 0.1 miles. Turn left to stay on VA-43 S for 4 miles. Turn left on Blue Ridge Parkway N for 5 miles. Turn right on 43 S for about 4 miles. Turn right on 682 for 3 miles. Turn right on 680 and right again on 680 for 1 mile. Turn left at sign.
From Blue Ridge Parkway Mile post 86:
Take VA-43 S for about 4-5 miles. Turn right on 682 (Kelso Mill RD) for 3.5 miles. Turn right and immediately right again on 680 (Sheep Creek Rd) for 1 mile. Turn left on Elmos RD to sales room.
[wp_mapbox_gl_js map_id="29920"]