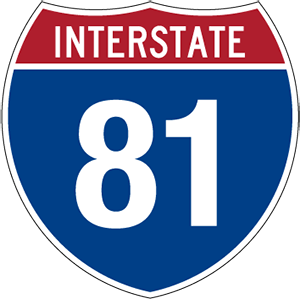 I-81 Exits 175 & 180 Located at US 11 & 130
The immensity is startling…Natural Wonder, Natural Beauty. 215 feet of solid rock, carved by the fingers of nature, span the steep ravine over Cedar Creek at Virginia's Natural Bridge State Park.
George Washington surveyed the rock bridge, and Thomas Jefferson liked it so much he purchased it from King George III in 1774. Experience "the most sublime of nature's works" –Thomas Jefferson.
Elevate your senses as you walk the path of patriots, the beautiful and serene Cedar Creek Trail, past Saltpeter Cave and Lost River, to Lace Falls. Stop to explore the history of Virginia's Native Americans in the Monacan Indian Village. See the spectacular Drama of Creation, under the Bridge after sunset.
Drama of Creation
During the night pageant, the mountain sides form a vast stage. Scenes move and change with a presentation of the drama of creation, accompanied by classical music and moving lighting effects.
Journey Back 300 Years
Natural Bridge and the Monacan Indian Nation of Virginia have joined together to construct a living history Native American Village complex. Popular with education programs and visitors alike, guests step back in time to see what life was like in a typical Native American Village.
Stay at the Natural Bridge Hotel & Conference Center. Casual dining options include the Cedar Creek Café, Archway Deli, the Colonial Dining Room, and Red Fox Tavern. Look into our many special packages here. 
Visit Nature's cathedral, Virginia's Natural Bridge State Park, a National Historic Landmark, and Civil War Trails site in the Shenandoah Valley, easily accessible from I-81, exits 175 & 180, and the Blue Ridge Parkway.
Pets welcome. Motorcoach groups and school field trips welcome!
[wp_mapbox_gl_js map_id="29446"]