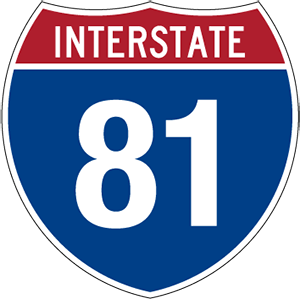 For thirty years, our building was originally used as the Genesco clothing factory. In the fall of 1996, The Factory Antique Mall opened its doors. Nestled in the picturesque Shenandoah Valley, the mall is now the largest antique mall (121,000 sq. ft.) in America — and still growing! A true shopping destination!
Our Mall has played large roles in set dressing for the period film "Lincoln" and the acclaimed AMC series "Turn."
For six years straight, Virginia Living Magazine has awarded the Factory Antique Mall with the number one antique mall in the Valley.
Whether you are looking for that 1800s solid walnut buffet to highlight your dining room or a collectible gift for a family member or friend, we have a wide selection of merchandise from all over the world.
Remember, if you have a day to shop or only a few minutes to find that certain item, our trained staff and dealers will help you find what you are looking for. We are your one stop shopping destination!
[wp_mapbox_gl_js map_id="29616"]