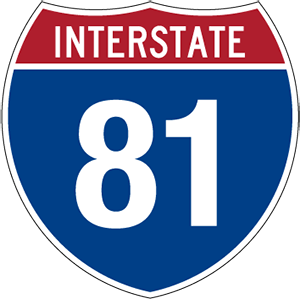 Cedar Creek and Belle Grove National Historical Park became the 388th unit of the United States National Park Service when it was authorized on December 19, 2002. The National Historical Park was created to protect several historically significant locations in the Shenandoah Valley of Northern Virginia, notably the site of the American Civil War Battle of Cedar Creek and the Belle Grove Plantation.
The Visitor Contact Station is located at 7718 1/2 Main St. in Middletown, Va 22645. Please call ahead to make sure the office is staffed before visiting.
The National Park Service does not operate any facilities within the park at this time. Much of the park remains under private ownership and for this reason, most of the park is still closed to visitors. A visitor center operated by the Cedar Creek Battlefield Foundation is open to the public at the battlefield site.
The plantation house of Belle Grove (1797) in Middletown, Virginia is open to the public and operates independently as part of the National Trust for Historic Preservation.
DIRECTIONS
From the north, take I-81 exit 302 and then head south on U.S. 11. From the south, take I-81 exit 298 and then go north on U.S. 11.
[wp_mapbox_gl_js map_id="29821"]