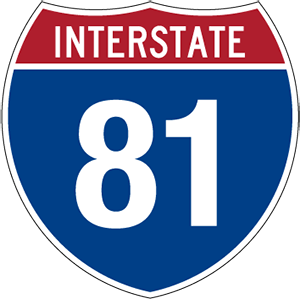 BOOK NOW
Applewood, our Virginia country inn, is conveniently located mid-way between Lexington and Natural Bridge at the end of a dirt road (sometimes single lane) which follows scenic Buffalo Creek. This Shenandoah Valley lodging facility is perched on 37 acres, high above the creek in a very private and beautiful setting.
This passive solar home is furnished with antiques, reproductions, quilts, and original artwork with massive lodge-style, south-facing porches that afford lovely views of the surrounding woods, hillside pastures grazed by llamas, and the distant mountains.
Off the east end of the house is a full-sized, in-ground swimming pool and on the ground floor, a hot tub. Adjoining the Inn property are more than 900 acres of forest and meadow crisscrossed with miles of trails for hiking, riding (bring your own horses), and llama treks, two-hour guided hikes leading an Inn llama.
From the top of the hill just behind the Inn, you can enjoy a 360-degree view of the Blue Ridge, the Short Hills, House Mountain, and the distant Alleghenies. As a guest at Applewood, you will be greeted as friends by Linda and Chris Best, innkeepers for 30 years. Though just 10 minutes from downtown Lexington, you will be drawn into the "otherworldly" tranquility of this unique B&B, which they like to call their "little piece of heaven."
Breakfast at Applewood is usually served family style in the main dining room, but breakfast service can also be arranged on one of the porches or patios. The menu consists of fresh in-season fruit, from the Inn's garden when possible, fresh-baked herb biscuits, whole grain breads or muffins, and such main courses as Gingered Peach Soufflé, whole grain pancakes or waffles, and breakfast meats. Jams and jellies are made on the premises and are available for sale.