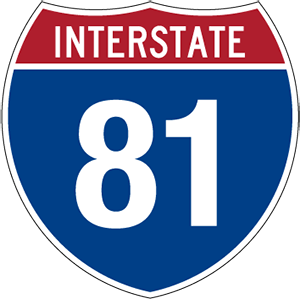 The Caverns at Natural Bridge were discovered just before the turn of the 20th century and opened to the public in 1977. Open seasonally March through November, visitors enjoying the Natural Bridge Caverns tour descend more than 34 stories deep within the Earth to get to the magnificent natural display. While underground, tourists can explore the Natural Bridge Caverns and view their many special features, including cavern structures such as the Colossal Dome room. This room is an enormous dome shaped natural feature that was created over thousands of years. Walking from the dome room, visitors can also see other places while on the 45 minute tour of the Natural Bridge Caverns; be sure to see things like Mirror Lake, the Well Room and the stalactites and stalagmites that grow from the Canyon Room.
Guided tours generally last about 45 minutes and begin every 60 minutes. Tour space is limited and fills up quickly. Please plan accordingly and arrive early. It is strongly recommended that you wear proper walking shoes to this Virginia Attraction; the caverns are easily maneuvered if one has proper tennis shoes. Because the Caverns in VA are located beneath the Earth's surface, the temperature remains a cool 54 degrees constantly – so if you plan to visit the Natural Bridge Caverns you may want to bring along a sweater or lightweight jacket even in the hottest months of summer.
After visiting the beautiful Virginia Caverns be sure to stop by the Natural Bridge Caverns gift shop and pick up a souvenir or two for your friends and family. The Natural Bridge Caverns are right near the Natural Bridge Virginia Attraction. If you purchase an admission ticket to the Natural Bridge you might as well bundle your Virginia Attraction tickets and buy an admission ticket to the Natural Bridge Caverns; this is a great way to save money and get the most from your Virginia Vacation.
Please visit our website for detailed hours of operation and ticket pricing.
[wp_mapbox_gl_js map_id="29415"]